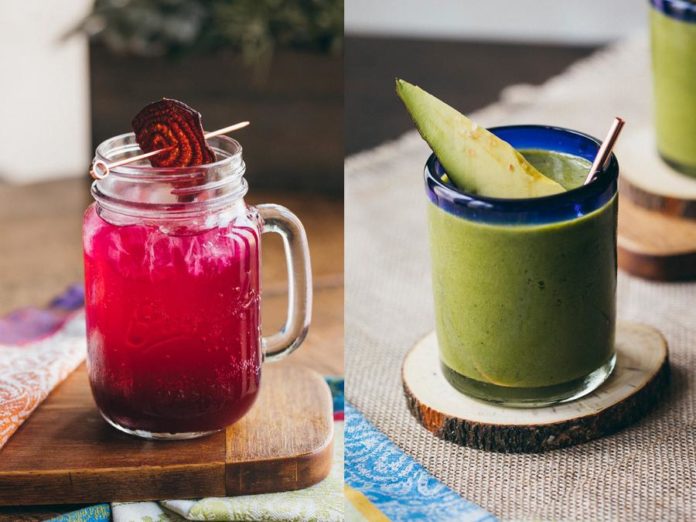 Tequila often gets a bad rap, but this oft-misunderstood Mexican spirit actually has a ton of surprising health benefits.
That's only if you're drinking the good stuff, however—and by good stuff, we mean tequila made with 100% blue agave.
The agave plant has been shown to aid with digestion, according to one study, while agavins (a type of sugar found in tequila) can help boost weight loss, says recent research. What's more, a high-quality tequila, like Don Julio, is gluten-free, sugar-free, and less than 100 calories per shot.
Combine that with some fresh-pressed juices and all-natural mix-ins, and you've got a delicious drink that may not necessarily make you any fitter, but probably won't make you any fatter. So crush one of these brutal CrossFit WODs or high-intensity interval workouts, and then crush one of these refreshing tequila cocktails. You've earned it.
Recipes and photos courtesy of Tequila Don Julio.