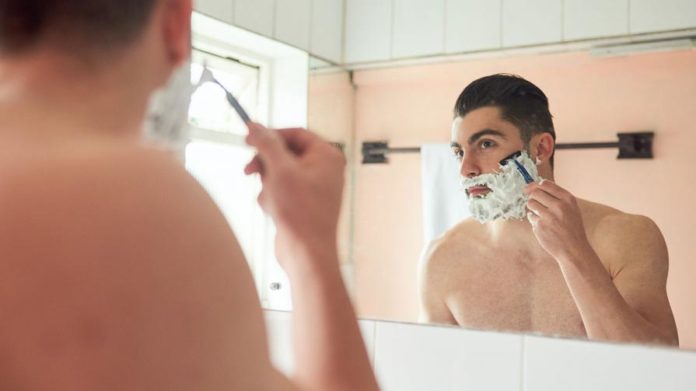 Oui, nous savons que votre barbe a fait ce dernier shoot Instagram. Mais croyez-nous, aucune quantité de filtrage ne peut garder ce look vivant pour toujours. Ici, Israel Leon de The Art of Shaving explique la bonne façon de bannir ces poils.
Douche d'abord
"Vous obtiendrez la coupe la plus proche si vous vous rasez sous la douche avec un miroir sans brouillard", explique Leon. "La vapeur et l'eau ouvrent vos pores et rendent les poils de votre barbe agréables et doux."
Appliquer une serviette humide
Si vous ne pouvez pas vous doucher, faites tremper un gant de toilette dans de l'eau chaude et appliquez sur votre zone de rasage pendant 30 secondes. "Cela va réchauffer les poils de votre visage afin que les huiles de pré-rasage fonctionnent mieux lorsque vous les frottez."
Apprivoiser la bête
Lorsque vous êtes prêt à vous raser, commencez avec une tondeuse et descendez d'une longueur plus longue vers une plus courte. "Les restes de chaume sont plus maniables pour votre rasoir", dit Leon.
Utilisez un blaireau
C'est moins salissant que d'utiliser vos mains, et vous allez utiliser moins de crème à raser puisque vous pouvez utiliser la brosse pour faire mousser.
Faites attention aux détails
Une fois que vous avez créé la barbe, la peau ou la moustache idéale, aidez-la à conserver sa forme en taillant les bords tous les quelques jours. Reculez au besoin et affûtez les bords et les endroits difficiles à atteindre avec de petits ciseaux.