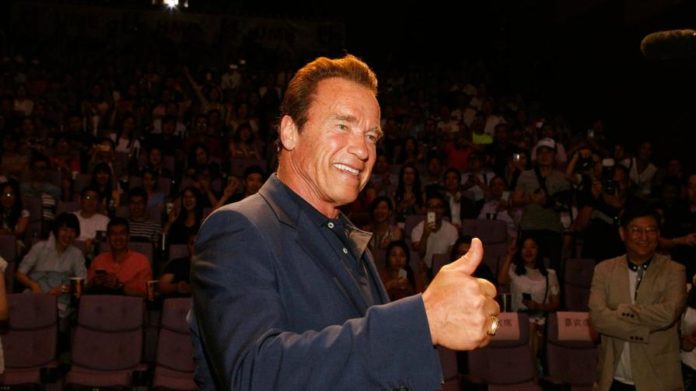 Arnold Schwarzenegger said he would be back for another Terminator movie.
Now, it's official.
Terminator director James Cameron made the announcement that Schwarzenegger and Linda Hamilton—the original Sarah Connor from the first two films—will appear in the new movie, according to The Hollywood Reporter.
Cameron will produce the new film, which will be directed by Deadpool helmer Tim Miller, along with Paramount and Skydance. Cameron, who directed the first two legendary action films of the franchise, came up with the story for the new movie, and formed a writers room to create "what is planned to be a trilogy that can stand as single movies or form an overarching story."
The film will serve as a direct sequel to Terminator 2: Judgement Day, ignoring the most recent three films of the franchise, and will star new characters along with the returning ones.
"We're starting a search for an 18-something woman to be the new centerpiece of the new story," Cameron said. "We still fold time. We will have characters from the future and the present. There will be mostly new characters, but we'll have Arnold and Linda's characters to anchor it."
The involvement of Cameron will likely excite fans who were disappointed with the most recent film in the franchise, Terminator: Genisys, which, despite starring Game of Thrones badass Emilia Clarke as Sarah Connor, didn't ignite a new trilogy as the studio hoped it would.
Cameron previously spoke about working to "reinvent" the franchise with a new trilogy in summer 2017.
"The question is—has the franchise run its course or can it be freshened up?" Cameron said to the News Corp Australia Network while promoting the release of Terminator 2 in 3D. "Can it still have relevance now where so much of our world is catching up to what was science-fiction in the first two films. We live in a world of predator drones and surveillance and big data and emergent AI [artificial intelligence]."
The next Terminator installment likely will hit theaters sometime in 2019.