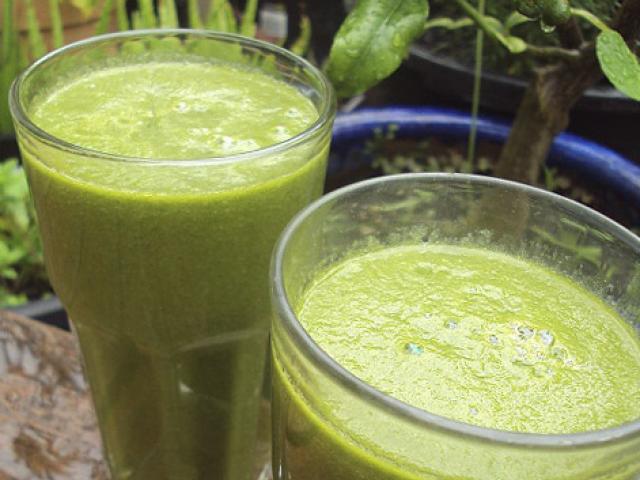 Vitamin C and potassium-rich cantaloupe steal the show in this summery drink from Green Smoothies for Every Season, by Kristine Miles. Melon is made up of mostly water, so gulping this green juice will help keep you hydrated during warm-weather months.
Ingredients
1½ cups cantaloupe
1 cup raspberries and/or strawberries
1 cup water
1 large handful of greens (any variety will do, as the taste is masked by the fruit)
How to make it
Combine all ingredients in a blender, and blend until smooth.
Juice and smoothie recipes