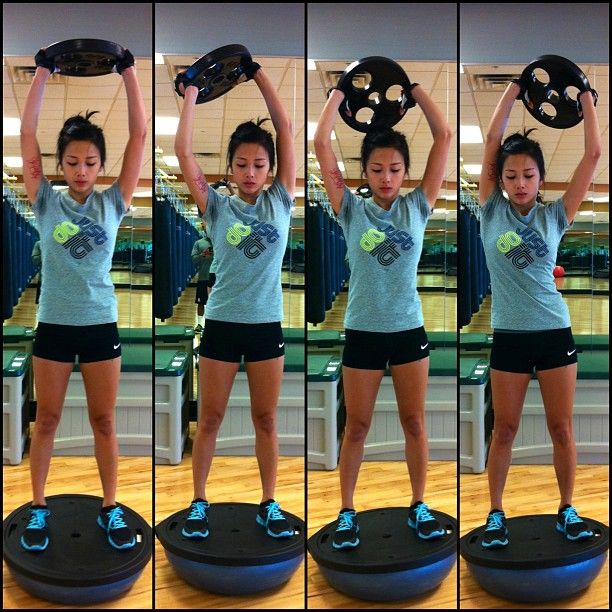 Fitness Inspiration :
Illustration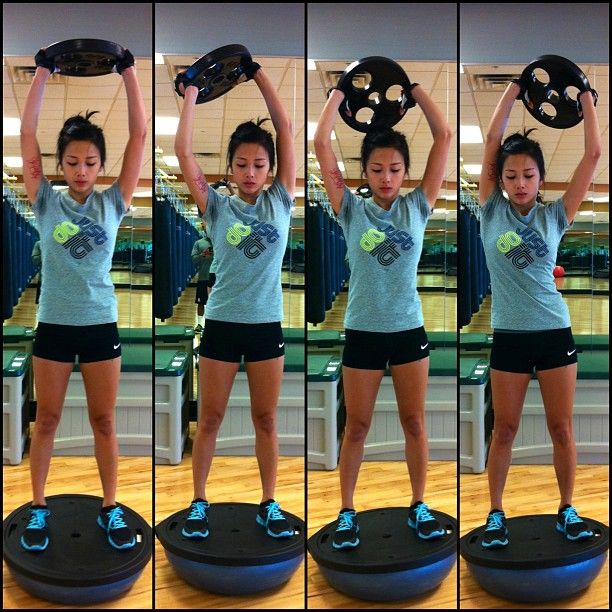 Description
Standing Plate Rotation – Targets shoulders & core. Standing on the Bosu ball helps with muscle stability for your whole body. Start with feet shoulder width apart & plate above head with arms slightly bent. Slow & controlled, rotate the plate over head (like a coin) 10-15 times one way & then switch direction. 3 sets. If you're doing it right, you'll feel it in your shoulders & core. If you ever watch HBO's 24/7, a lot of boxers do this workout. #123fitness – Lara Mirasol- #webstagram
"Life begins at the end of your comfort zone" !