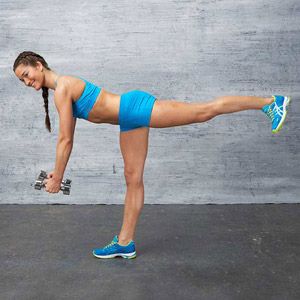 Fitness Inspiration :
Illustration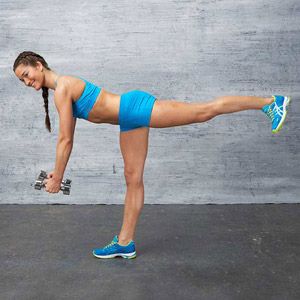 Description
Single-Leg Deadlift Stand with feet hip-width apart, holding a dumbbell in each hand, palms facing front of thighs. Hinge forward at hips 90 degrees as you lift extended left leg behind you so that body is parallel to floor from head to left heel, arms hanging down. Return to start. Do 15 to 20 reps. Switch sides and repeat. Do 2 to 3 sets.
"Sweat is fat crying" !