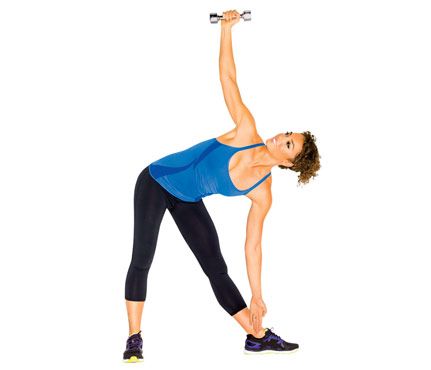 Fitness Inspiration :
Illustration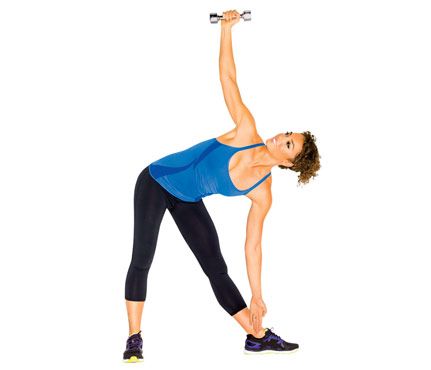 Description
Sexy Arms in Seven Moves | Windmill: Start with feet wider than hip-width apart, left foot out, a weight in right hand. With left knee soft, lean left at hip and reach left hand to toes as you extend right arm to ceiling (as shown). Stand, keeping arm lifted and eyes on weight. Lower to start for 1 rep. Do 12 reps. Switch sides; repeat.
"The difference between the impossible and the possible lies in a person's determination" !