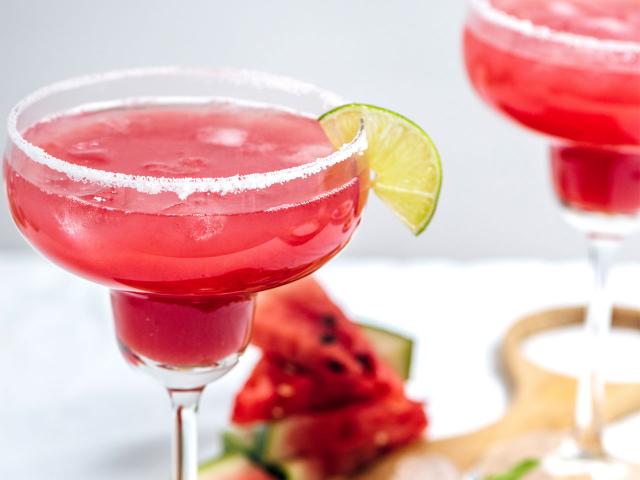 If you drank your way through these mouth-watering margarita recipes, really go out on the edge and make a smoky variation.
[RELATED1]
This recipe combines watermelon, jalapeño, and hickory-smoked salt for a concoction that'll delight all your senses.
Ingredients
1 jalapeno, cut into strips
2-3 cubes fresh watermelon
2 oz mezcal or tequila
1 oz lime juice
1⁄2 oz agave simple syrup
Hickory-smoked salt
How to make it
Muddle the jalapeno and watermelon in the bottom of a shaker.
Add the tequila, lime juice, and simple syrup.
Shake well, and strain into an ice-filled, salt-rimmed glass and serve.